memories are waiting to be made.
There isn't a single better place to spend 4th of July weekend than in Arizona's hometown: Payson. Come enjoy family fun, gorgeous weather, and everyone's favorite… fireworks over the lake. If you've been before, you know that it's magical. If you've never been, what are you waiting for? Make this 4th of july one to remember.
Join us for the following activities taking place at Green Valley Park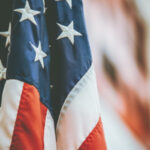 Patriotic Ceremony
8 AM – Veteran's Memorial
We are honored to begin our day with a patriotic salute to those men and women who have worked to make our country free. Join us at 8am at the Veteran's Memorial as we have a small ceremony and flag raising. Afterward, a reading of the Declaration of Independence across from the Museum.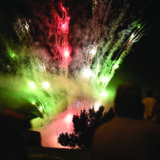 Fireworks Over The Lake
9 PM – Green Valley Park
It's what everyone has been waiting for! Enjoy a 30-minute firework show like you've never seen before reflected over the lake.
*Time could be delayed due to safety or weather, so we appreciate your patience.
Looking for more to do during the day on the 4th of July in Payson? Check out some of these activities…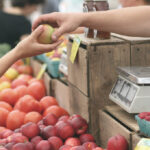 Farmer's Market
8am-12pm – Sawmill Theater Parking Lot
Enjoy a vast variety of vendors ranging from fresh dairy to read-to-eat meals, and produce to handmade decor. It's a lively event every week, and locals and visitors alike enjoy the atmosphere and offerings.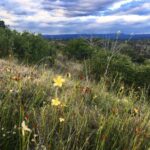 Take a Hike
Any time! – Local Trails
Payson has numerous trails for all skill levels, always inviting adventurers to come and explore. Visit our Local Trails page for maps and descriptions of trails. Be sure to pack out all trash, dress appropriately for a hike, and keep your dog on a leash. 
Will there be food?
Due to COVID-19 Restrictions, we will not have food vendors at the 4th of July Festivities this year. This is a great chance to check out some of our local restaurants and bring some delicious food to the park with you! 
Will there be fireworks?
Yes! Payson's 4th of July hometown celebration is hosted at Green valley park. With it's regular irrigation and lakes, it's the perfect (and safest) place to host a firework show. If, for any reason, the fireworks were cancelled, we would notify the public via our facebook page.
Where do I park?
If you arrive early in the day, there may be parking available at green valley park. if you arrive later, or find that parking is scarce, please use our free shuttle! Simply park at Payson High School, and enjoy the leasurely ride to the park.
Please note that very limited handicapped-accessable parking is available.
What should we bring?
To enjoy this weekend to it's fullest, be sure to bring sunscreen, plenty of water, chairs or blankets, and SHADE! Many visitors (and locals) know that the best way to do the 4th of July in payson is with a shade canopy.
A few more things...
Dogs are welcomed as long as they are mild-mannered. Town ordainances require that they must be leashed at all times.
Public consumption of alcohol is prohibited in the park and at all listed events.
Staking is not allowed in the park. If you bring a canopy, please be prepared to weigh it down with sand or another weight. Stakes cannot be used.