memories are waiting to be made.
There isn't a single better place to spend 4th of July weekend than in Arizona's hometown: Payson. Come enjoy family fun, gorgeous weather, and everyone's favorite… fireworks over the lake. If you've been before, you know that it's magical. If you've never been, what are you waiting for? Make this 4th of july one to remember.
Check out everything that's going down on Saturday. This is one that you won't want to miss.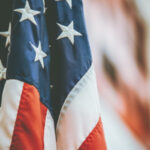 Patriotic Ceremony
8 AM – Veteran's Memorial
We are honored to begin our day with a patriotic salute to those men and women who have worked to make our country free.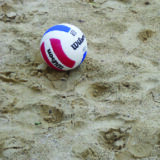 Sand Volleyball Tournament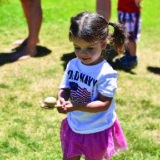 Kid & Family Games
1 – 3 PM – Green Valley Park
All kids are welcome to play the "classics"- 3-legged race, water balloon toss, and more! small prizes are awarded to winning teams.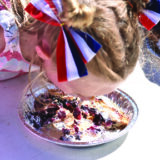 Pie Eating Contest
3:30 PM – Green Valley Park
Both adults and kids are welcome to participate in this fun, american game. make sure you come hungry!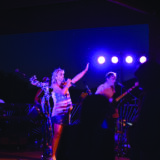 Live Music By Splash
4 PM – 9 PM – Amphitheater
Sit on the grass and enjoy popular cover songs, or get up and dance! Either way, it's a good ole time.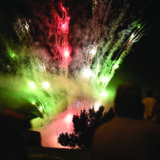 Fireworks Over The Lake
9 PM – Green Valley Park
Tt's what everyone has been waiting for! Enjoy a firework show like you've never seen before reflected over the lake.
*Time could be delayed due to safety or weather, so we appreciate your patience.
Will there be fireworks?
Yes! Payson's 4th of July hometown celebration is hosted at Green valley park. With it's regular irrigation and lakes, it's the perfect (and safest) place to host a firework show. If, for any reason, the fireworks were cancelled, we would notify the public via our facebook page.
Where do I park?
If you arrive early in the day, there may be parking available at green valley park. if you arrive later, or find that parking is scarce, please use our free shuttle! Simply park at Payson High School, and enjoy the leasurely ride to the park.
Please note that very limited handicapped-accessable parking is available.
What should we bring?
To enjoy this weekend to it's fullest, be sure to bring sunscreen, plenty of water, chairs or blankets, and SHADE! Many visitors (and locals) know that the best way to do the 4th of July in payson is with a shade canopy.
Will there be food?
Absolutely! Enjoy vendors of all types. Whether you're looking for a tasty lunch, a cool drink, or a delicious dessert, there is something for everyone!
A few more things...
Dogs are welcomed as long as they are mild-mannered. Town ordainances require that they must be leashed at all times.
Public consumption of alcohol is prohibited in the park and at all listed events.
Staking is not allowed in the park. If you bring a canopy, please be prepared to weigh it down with sand or another weight. Stakes cannot be used.