This is the race that you
dont want to miss.
A cool October morning surrounded by serene landscapes, Ponderosa Pines, and the most stunning views. Need we say more?
Space is limited to only 50 participants in each heat, so be sure to register today before spots are full!
Register for the 9am Elite Heat.
Includes race tee, medal, and bib.
Register for the 10am General Heat.
Includes race tee, medal, and bib.
Sponsors
Interested in being a sponsor for the 2020 race? Contact us!
Each individual receives a cotton/poly blend event tee, commemorative medal, and race bib!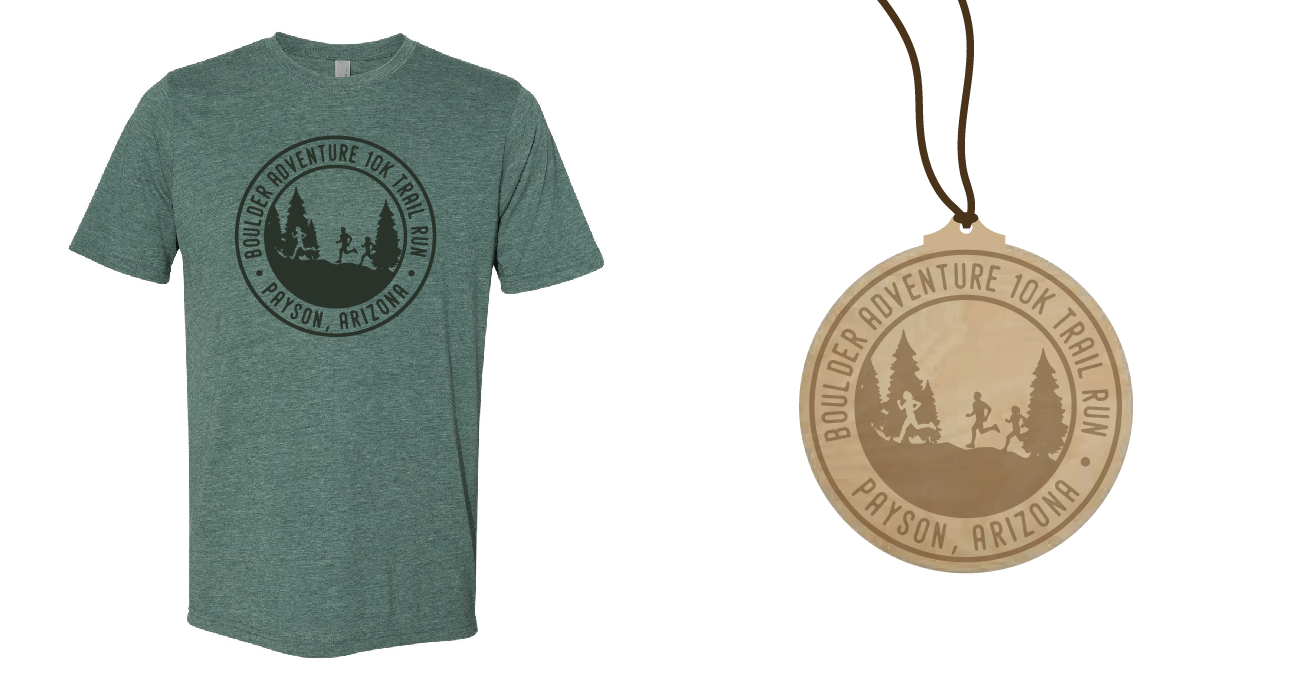 Can I bring my dog?
There will be no pets allowed at this race.
Where do I park?
Please park ONLY at the Church of Jesus Christ Latter Day Saints on the corner of Ponderosa St. and E. Aero. There will be a shuttle that takes you to and from the start/ finish line.
What should we bring?
We suggest that you bring at least 24oz of water that can be carried on the course with you,  and of course dress appropriately for a moderate/ difficult trail run.
Can my child/teenager participate?
Anyone 12 and older must be registered to participate. No one under the age of 12 will be allowed on the course during the duration of the race.
Documentation of age may be required, and must be provided if requested.
A few more things...
Packet pick-up information will be provided to participants via email closer to the race. 
This user experience is proudly created by Axis Culture Group | Website content provided by The Town of Payson