1000 W COUNTRY CLUB DR
ARIZONA'S HOMETOWN, PAYSON, ARIZONA
Join us at Green Valley Park from 10am-9pm for the 4th annual Food Truck Festival- 2020 Style!
To host this event, but still enact safety precautions for attendees, food trucks and staff, the 2020 Food Truck Festival may look a little different; but still with great food!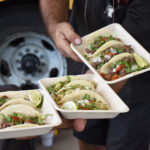 A Variety of Food Trucks
Grab a snack to start the day right. But don't fill up right away! There are several options, after all! Trucks will be spread out within the park to allow for physical distancing. Feel free to come for lunch, then try something else for dinner!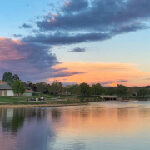 Participant's Requirements
To be able to host this event, we ask that attendees adhere to federal, state, and local COVID-19 guidelines. This includes Payson's Mayor Morrissey's "Face covering OR 6′ of distance" in public settings, which includes the Food Truck Festival. Read more here.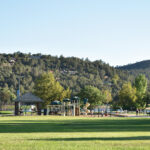 Plenty of Space
The park will be open all day to enjoy some great food while taking in the beauty of Green Valley Park. Everyone is welcome, including pets. Please be sure all animals are on a leash.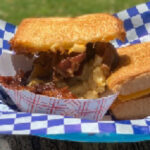 Food Precautions
All food trucks will be serving with face coverings and following Gila County Health Food Handler's requirements. Markings will be in place for line-standers to adhere to safe physical distancing. 
We're excited to host this amazing group of food trucks for the 2020-style festival! Feel free to click the link below each to see more information- just don't drool on your keyboard.
Are masks required?
Mayor Morrissey of Payson issued a proclamation on June 18th requiring precautionary measures in public spaces due to COVID-19, which includes Green Valley Park and the Food Truck Festival. Attendees are required to keep a 6′ distance from other attendees at all times, or wear a face covering (required when standing in line). Read the full proclamation here.
What does "2020 Style" mean?
For this year's Food Truck Festival, we've had to change a few things. But don't worry- there is still plenty of food and fun! Here are a few changes:
1. No beer & wine garden
2. No live entertainment
3. Food trucks will be placed throughout Green Valley Park in various locations
How much does it cost?
Admission and parking at this event is COMPLETELY FREE! Each vendor sets their own cost, so be sure to bring some cash (although some do take a card) for the food trucks.
Where do I park?
Parking is open and available at the park. Please be courteous of barricades and ADA-only parking. Vehicles parked in no-parking zones run the risk of being towed.
What should we bring?
Be sure to bring some chairs and shade if you plan to stay in the park, and don't forget to bring your appetite!
Can I bring alcohol?
No alcohol is permitted in the park per town ordinance. 
A few more things...
1. Dogs are welcomed as long as they are well-mannered. Town ordinances require that they must be leashed at all times.
2. Staking is not allowed in the park. If you bring a canopy, please be prepared to weigh it down with sand or another weight. Stakes cannot be used.
3. The Town of Payson does not provide tables and seating, so be sure to bring your own setup if you plan on enjoying the day in the park. 
This user experience is proudly created by Axis Culture Group | Website content provided by The Town of Payson