Payson has two large parks, Green Valley Park and Rumsey Park. A community swimming pool is located near Rumsey Park as well as a dog park and a small skatepark for skating enthusiasts. The town hosts free outdoor concerts in the park during the summer and throughout the year hosts several intramural sports such as baseball, soccer, and football.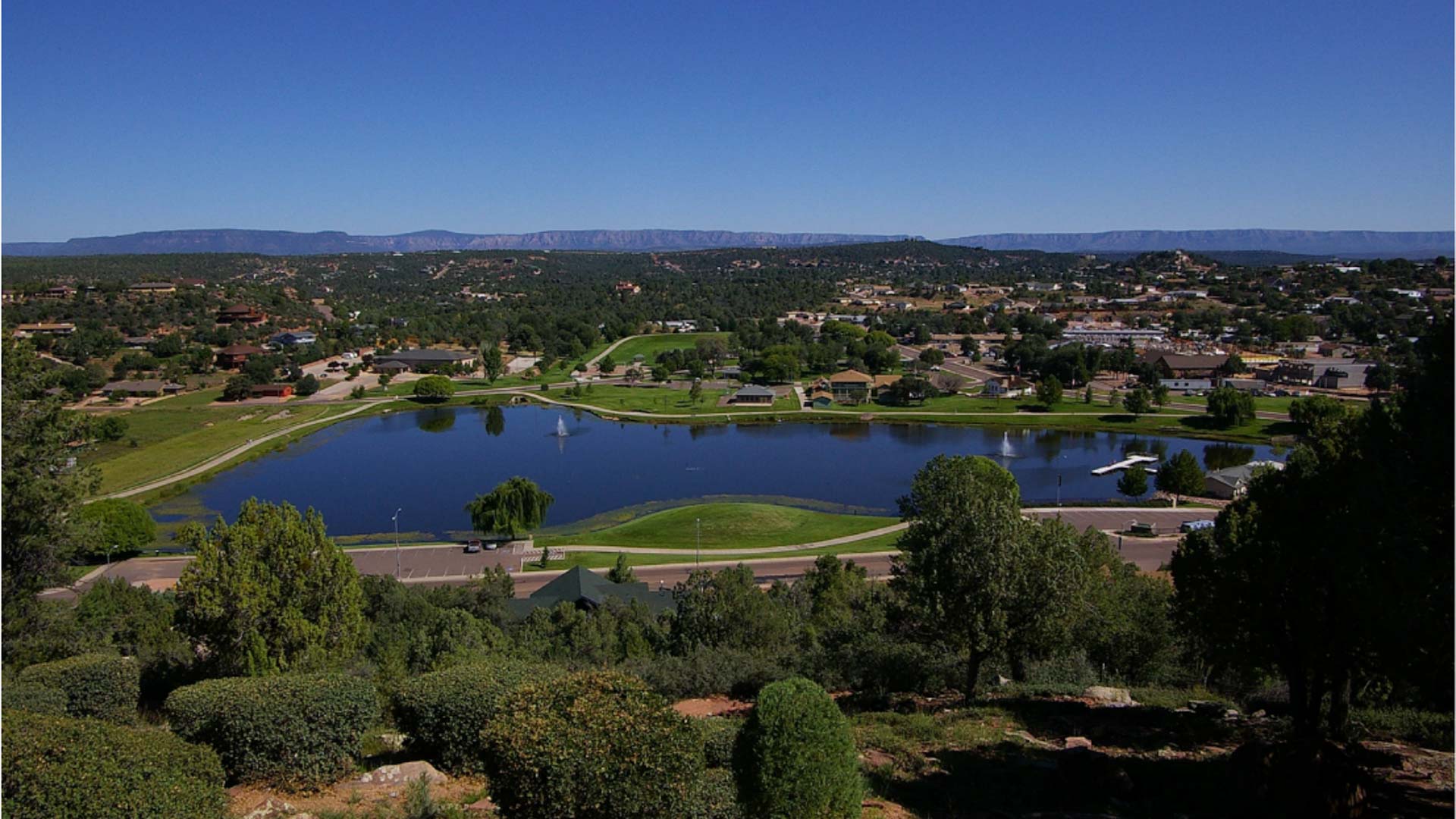 Green Valley Park
Green Valley Park was officially dedicated on October 19, 1996. Dozens of people use the park daily for various activities & events: walking, fishing, boating, picnicking, skating, and general recreation and relaxation. This project is a major asset to Payson and the surrounding area.
Green Valley Park is part of Arizona's Urban Fishing Program and is recognized nationally as one of the best in the country. The program is a partnership with the Game and Fish Department and local Parks and Recreation Department to intensively stock and manage the park lake for fishing recreation. Simply put, the program operates on the premise that "if people can't get out of town to fish, we will bring fish in to town for the people." The program provides convenient, affordable, accessible, and fun fishing for anglers of all ages and abilities. For more information about how you and your family can enjoy this program please visit the Arizona Game and Fish website.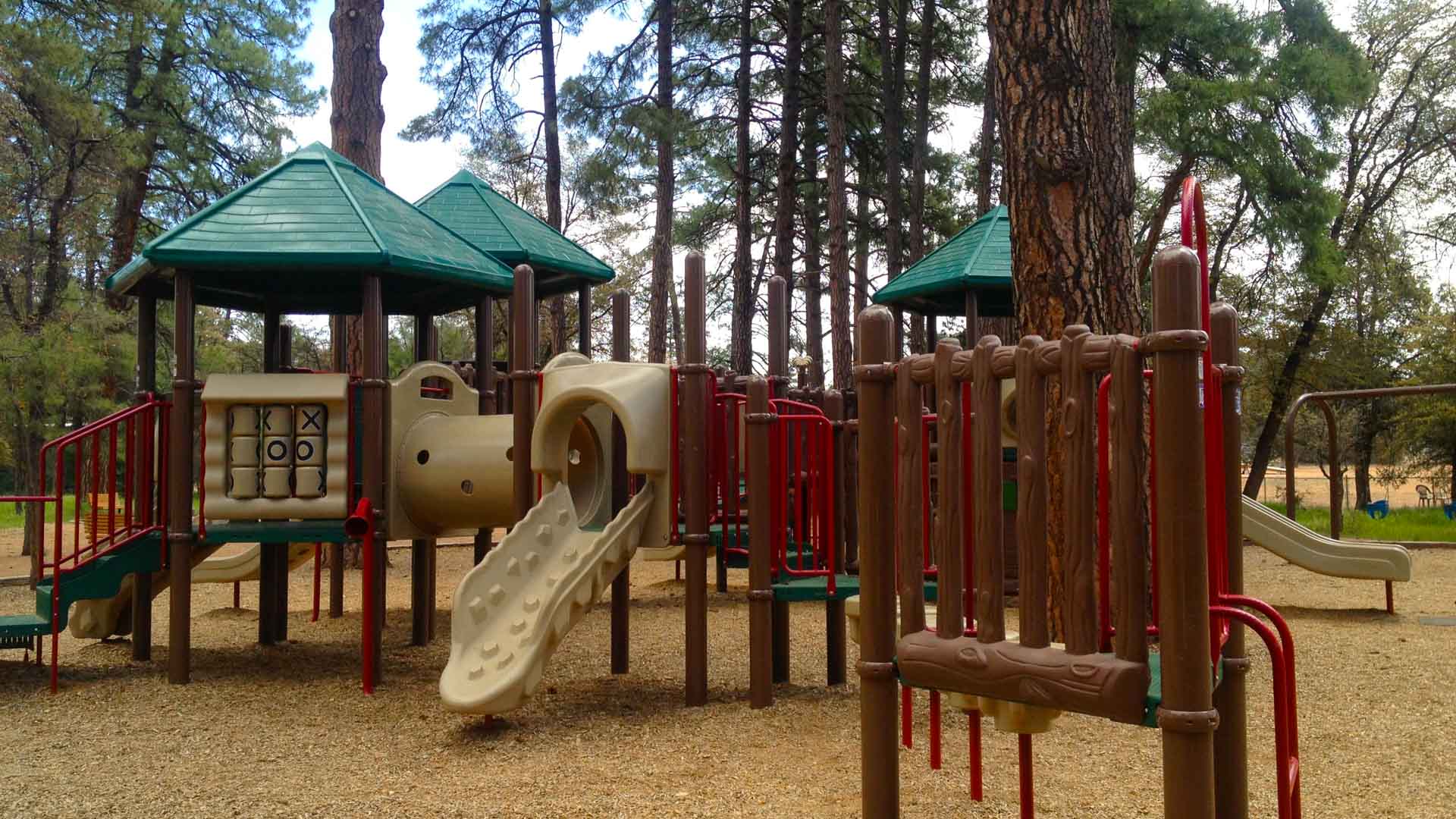 Rumsey Park
Rumsey Park is an 80-acre facility dedicated to active recreation in the midst of a picturesque forest setting. The park contains five picnic ramadas that range in seating capacity from 20 – 250 people.  Rumsey Park provides two playgrounds, the larger of the two houses a large play gym, swings, and climbing rocks.
Other recreational features within Rumsey Park include four tennis courts, Taylor swimming pool, skate park, dog park, public library, 5 softball/baseball fields, two state of the art synthetic grass soccer / football fields, two sand volleyball courts, basketball courts, pickleball courts, and horse shoe pits all lit by a push of a button.
Deming Pioneer Park
Dedicated in April 2004, this historic Main Street corner has been developed as a "history park" serving as an outdoor open-air museum. This Main Street corner depicts and showcases the Payson Pioneers that helped create this wonderful mountain community.
You can find this lovely part of history on the north-west corner of Main Street and South McLane Rd.
Mustang Park
Mustang Park is a small quarter acre neighborhood "pocket park". This park consists of a small picnic shelter, children's playground equipment and a half court basketball goal.
This user experience is proudly created by Axis Culture Group | Website content provided by The Town of Payson